After February's milestone release of MAPS (Marketing All Product Survey) data, the Marketing Research Foundation's (MRF) has announced that the latest MAPS data will be released at the end of July 2023. This data will encompass consumer information gathered from January 2021 to December 2022, enabling a unique opportunity for a comprehensive comparison between two complete calendar years, yet another milestone in the history of MAPS.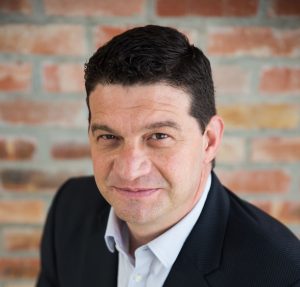 "These remarkable milestones mark a significant leap forward for the MRF and solidify its position as the singular source of truth in the South African media and consumer data landscape," says MRF's CEO, Johann Koster, "This latest data release incorporates consumer insights gathered from more than 40 000 interviews, spanning the 2021 and 2022 calendar years. It allows MAPS users a wealth of insights as we track the changing consumer behaviour, emerging from the Covid restrictions and now finding ourselves in the firm grip of an economic downturn."
We're also extremely proud to say that this month, together with partners Plus94 Research, we've been continuously collecting data and been in the field for three years. This means that just over 60 000 households have been visited and not a single one twice. This delivers incredible depth and breadth in the data whether looking at year-on-year, seasonal or quarterly shifts in consumer behaviour."
The February MAPS data, for example, has allowed users to compare two years of continuous data from July 2020 to June 2022 and is providing extraordinary insights into the COVID-19 period and the period leading up to the current economic situation in South Africa.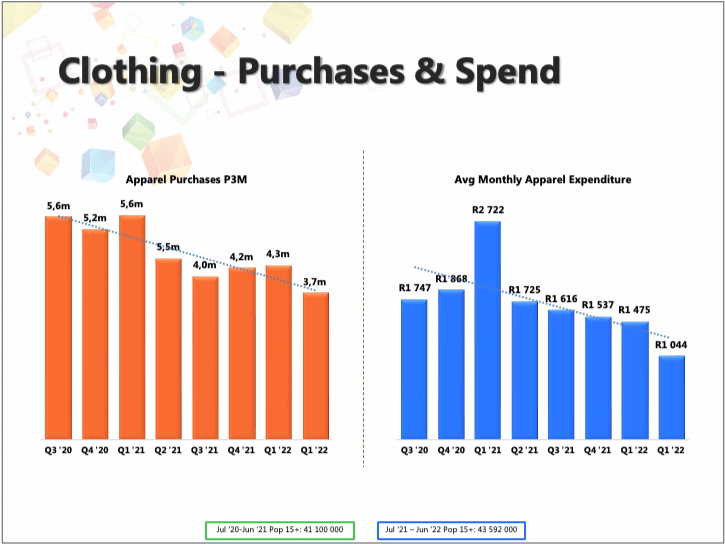 The effects on consumers and changes in product consumption and spending patterns are clear to see especially when viewed through the lens of quarterly data tracking. It is fascinating to watch shifts in consumer behaviour and consumption within a quarterly timeframe. These graphs, showing the effect of the current economic environment on clothing purchases, is just one example of the many insights that can be mined in MAPS.
"It is important to remember that MAPS is independent, untainted by commercial interests and has rapidly become the de facto strategic inter-media planning tool for countless marketers and advertisers," concludes Koster.
The unrivalled depth and reliability of this data make it an indispensable resource for industry professionals who are seeking unparalleled insights and a competitive edge."
For additional information on MAPS – http://mrfsa.org.za/maps/
Social Media: Facebook – https://www.facebook.com/MRFSouthAfrica/
LinkedIn – https://www.linkedin.com/company/mrfsa
Issued on behalf of: Marketing Research Foundation (MRF)
Johann Koster – CEO